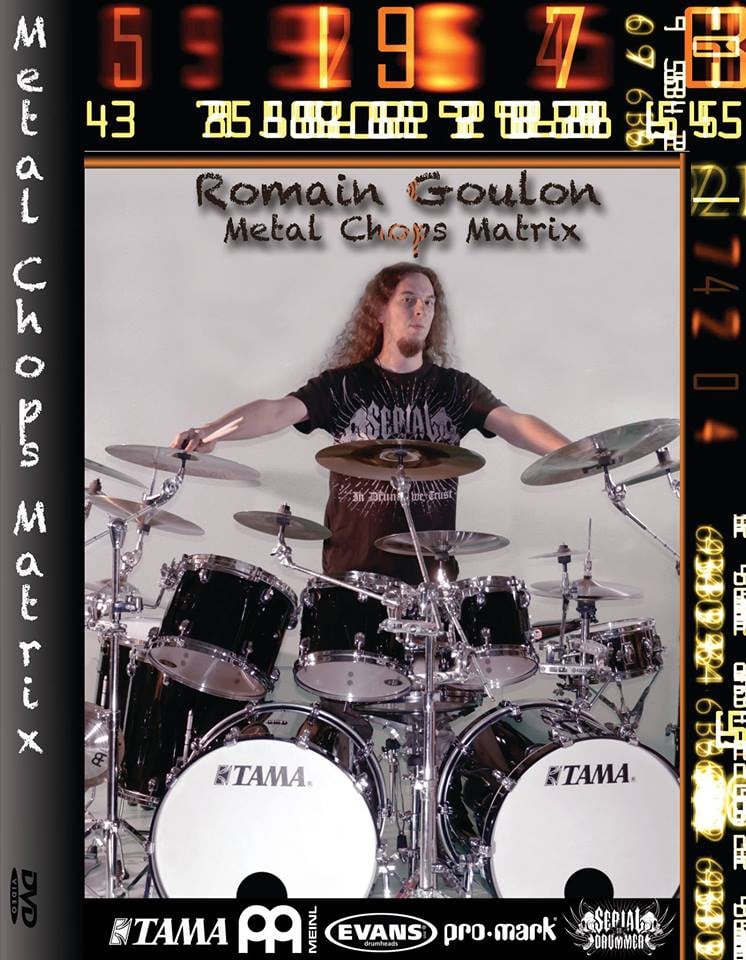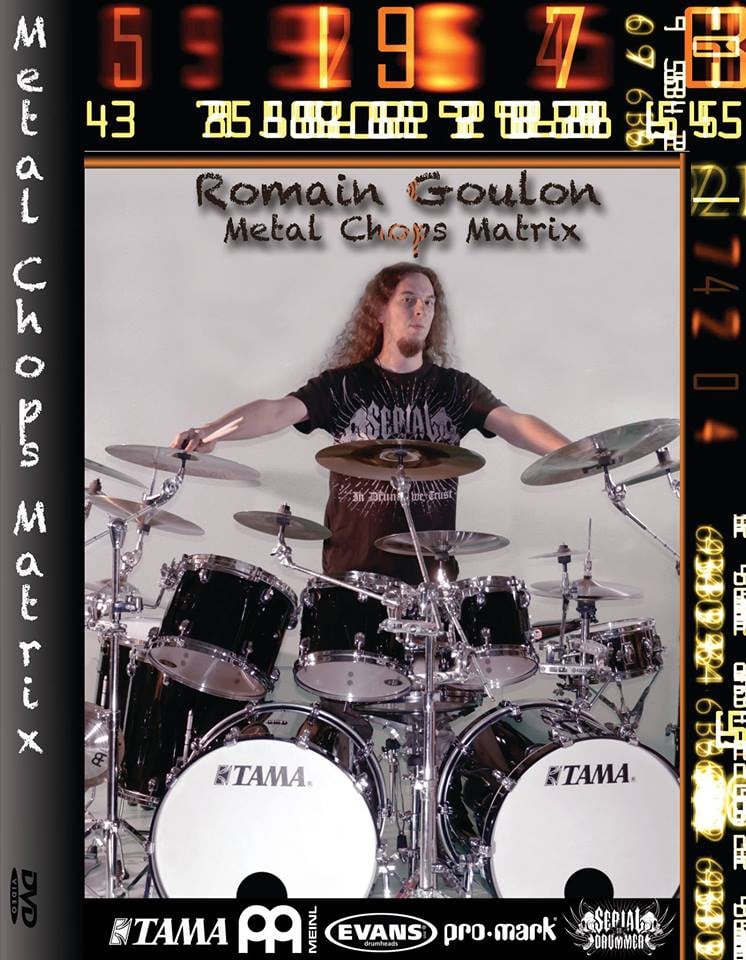 Romain Goulon DVD(PAL) "Metal Chops Matrix"
€15.00
IN STOCK !!! WORLDWIDE shipping :
shipping cost :
3€ for FRANCE
INTERNATIONAL : 6 € (including all countries)
WARNING : This DVD is in PAL, make sure your player plays PAL DVDs.
Very easy for ordering !
Just "add to cart" and follow the instructions, your DVD will be shipped right away.
Metal Chops Matrix is made for drummers who want to play modern metal with a beneficial consideration of the drumming legacy from jazz fusion to extreme metal.
Learn how to build up techniques, practice routine, and use inspiration for the best potential.
Let's dive into the most important parameter of rhythm : The time
Note values and lengths display on the metal grid, while sound, groove, time stretching, improvisation, from a general open minded vision, bring a full elasticity of patterns.
Including :
- Double bass work out and techniques
- Hand techniques and Blast Beats
- RLX improvisation method for working on reflexes and multi style chops
- Time stretching, odd time signatures, building patterns, polyrhythm and polymeters
- Two songs drum cams from the band Cognizance, and one RG song
http://www.romaingoulon.com